With the transition to March, it's time to announce our staff members of the month.
These individuals have rendered their services with much enthusiasm and diligence.
We are excited to partner with HWY 55 and they have donated $10 gift cards to each staff member selected for the month and those nominated will receive a $25 gift card. We are appreciative of this gesture and love the opportunity to connect to our community.
We would like to congratulate Ms. Chandler and Ms. Johnston for being selected as our March Staff Members of the Month! A wonderful achievement and we greatly appreciate the time and energy they give to our Pride.
Ms. Chandler, elementary teaching assistant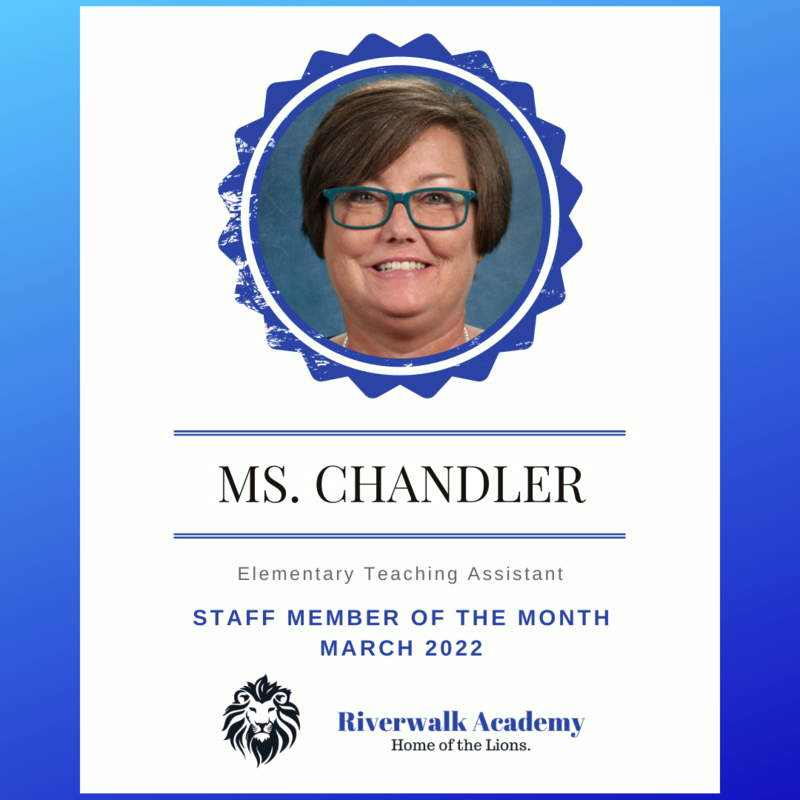 Ms. Chandler was nominated by a colleague who said the following about her:
Mrs. Chandler is the example of what a Riverwalk Staff Member should be. She is such a bright light passing in the hallways. She is incredibly patience each day no matter what the task is. Mrs. Chandler is great at her job, working with students, and supportive of other staff members as well. Riverwalk is lucky to have her!
Ms. Johnston, high school math teacher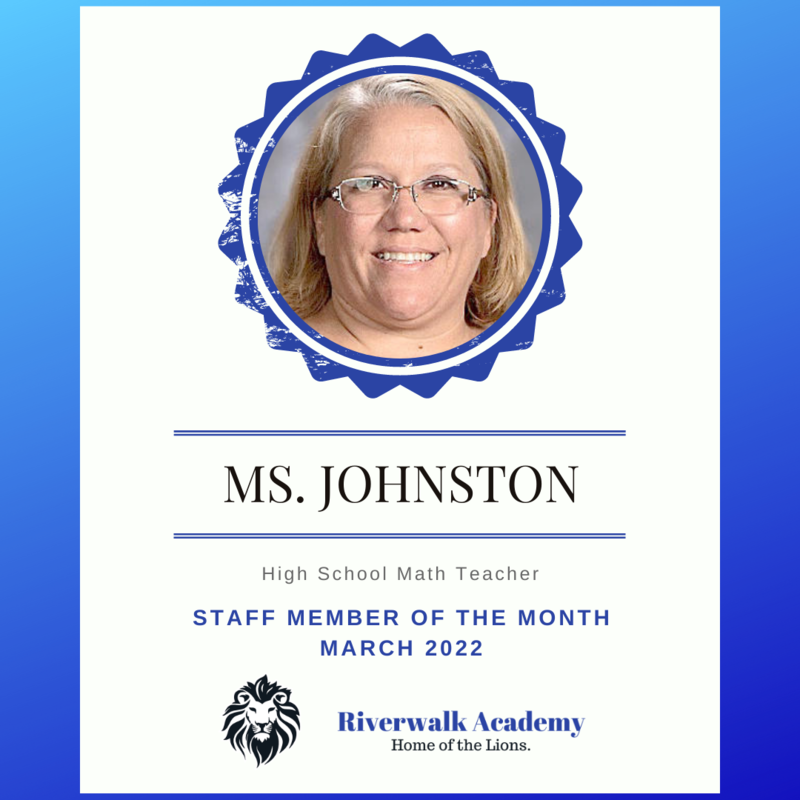 Ms. Johnston was nominated by a staff member who said the following about her:
Ms. Johnston is always looking for ways to serve Riverwalk. She asked me about helping out with the Yearbook and has taken so much initiative in planning/creating it. There have been a few times where I ask her if she can help with something or be on a certain planning committee and she has always been more than happy to assist. She genuinely cares about her students and is willing to give extra time and effort towards helping a student in their learning. She is an all around awesome person and deserves lots of shout outs!
A giant thank you to these amazing staff members, thank you for helping us see #Why Riverwalk is the place to be.