Now that April is right around the corner, it's time to announce our staff members of the month.
These individuals have gone above and beyond to connect with students and radiate positive energy.
We would like to congratulate Ms. Carney and Mr. Prothero for being selected as our April Staff Members of the Month! We greatly appreciate the time and energy they give to our Pride.
Ms. Carney, Third Grade Teacher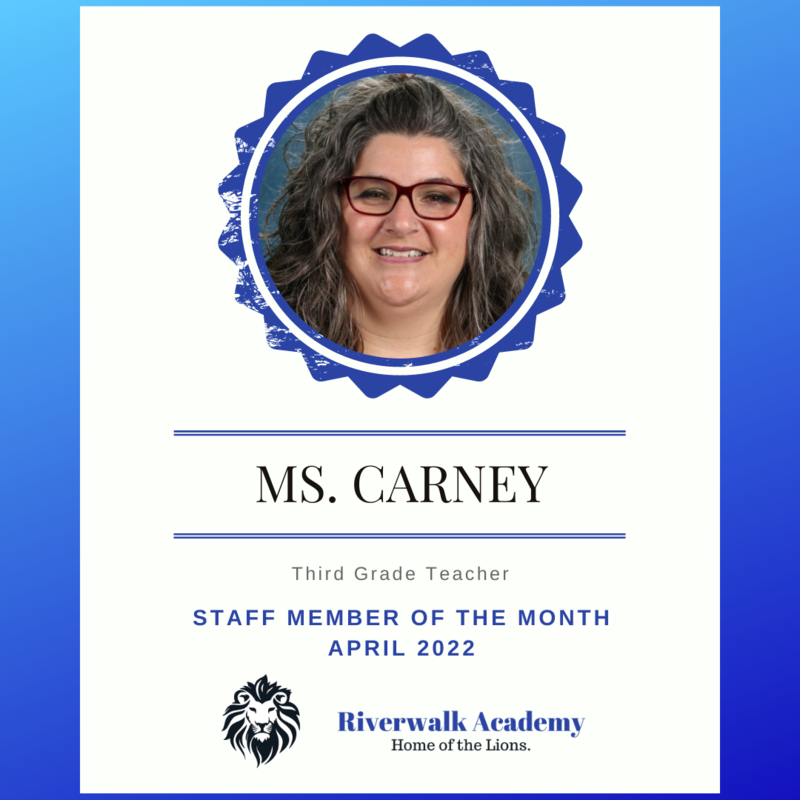 Carney was nominated by a colleague who said:

"Mrs. Carney goes above and beyond for her students. Applying for grants to get the absolute best learning experience for her class. Currently, third grade is working on an outdoor classroom because of her. The students have loved it! She is always thinking of creative ways to engage students."
Mr. Prothero, High School Science Teacher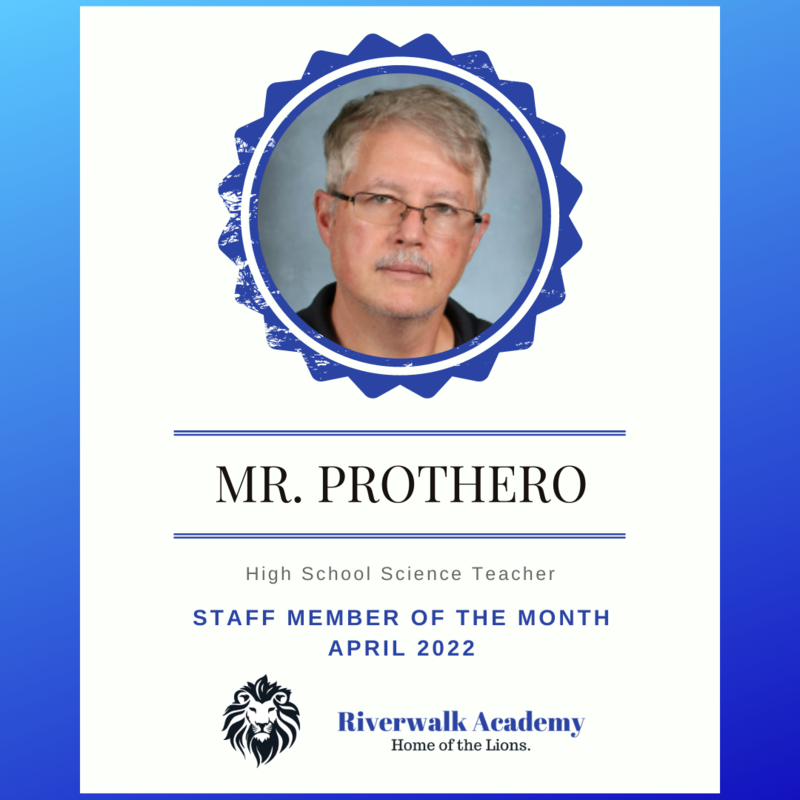 Prothero was nominated a colleague who said:

"Mr. Prothero is always coming up with creative and hands-on projects for our students. His leadership with the rain barrel project has been inspiring and the students have loved it. He is always pushing the students to be their best and he is so positive when talking to the kids. He's an awesome teacher and deserving of recognition."
A giant thank you to these amazing staff members, thank you for helping us see #Why Riverwalk is the place to be!