Now that September is right around the corner, it's time to announce our Staff Members of the Month for September!
These individuals have worked so hard to prepare for this school year and are always willing to lend a hand to help our staff and students. Each one of these staff members represents our Riverwalk PRIDE, and we are so thankful for the impact they are m
aking.
We would like to congratulate Ms. Carney, Mr. Dawson, and Ms. Johnston for being selected as our August Staff Members of the Month! We greatly appreciate the time and energy they give to our Pride.
Ms. Carney, Third Grade Teacher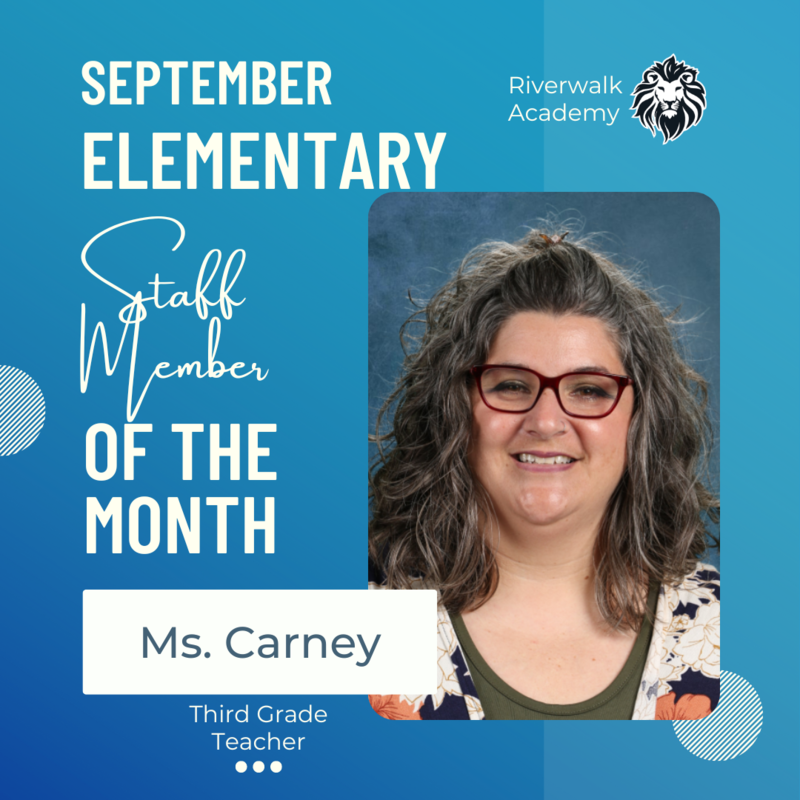 Carney was nominated by a parent who said:
"Despite the fact that we are in a new school year and Mrs Carney is no longer my child's teacher, she continues to make her feel special and loved. Instead of leaving the kids feeling like just another student that has passed through her classroom, she continues to support them and show them that they matter. Mrs Carney always impresses me and is an example all teachers should look up to. We are extremely blessed to have had her as a teacher and hope our youngest is in her class next year!"
Mr. Dawson, Middle School CATE Teacher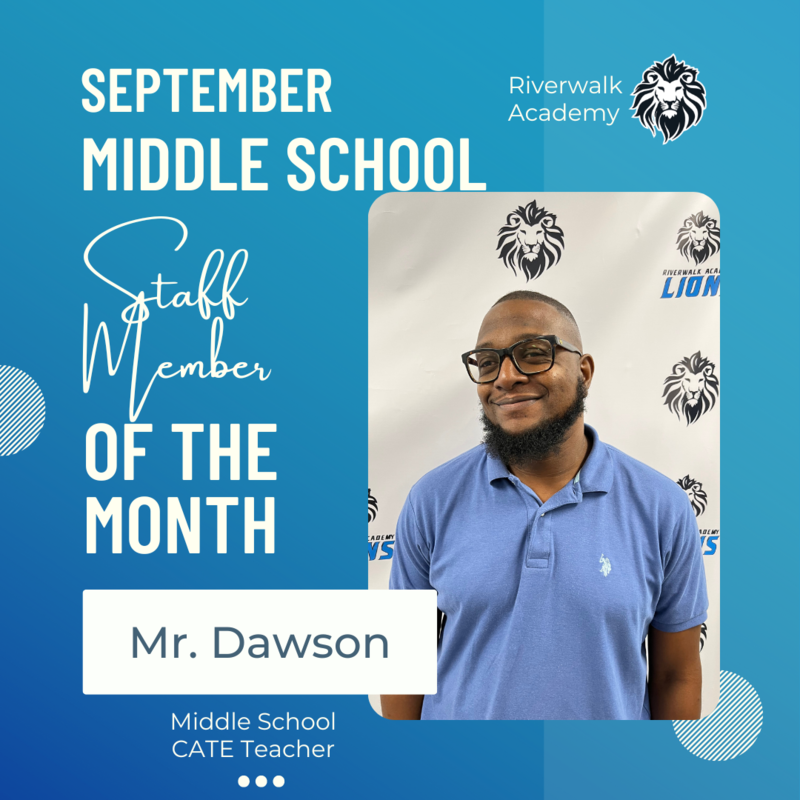 Dawson was nominated by a colleague who said:
"Since the first day I met Coach Dawson, he has been an outstanding person to work with. He has such a warm, positive attitude and is a good mentor to the students. In the short amount of time he's been here, he has already started to shape and impact the students by encouraging them to be the best versions of themselves. He is a wonderful addition to our staff, and I am so glad to have him at Riverwalk!"
Ms. Johnston, High School Math Teacher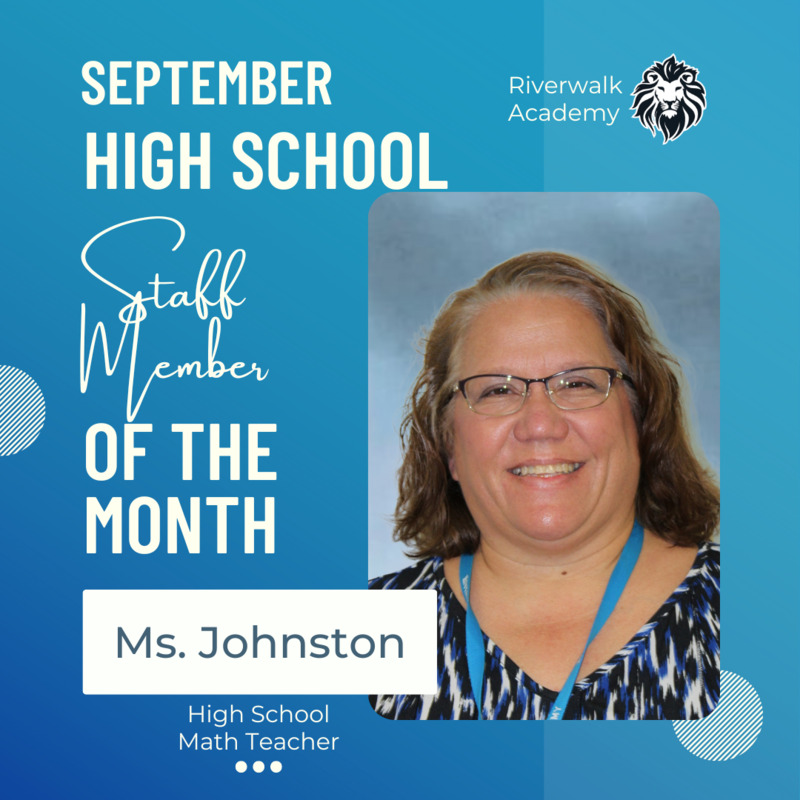 Johnston was nominated by a colleague who said:
"Mrs. Johnston is an outstanding employee and makes a positive impact in our team. She is a hard worker and has a good relationship with our team and students."
A huge thank you goes to these amazing staff members; thank you for helping us demonstrate the #PowerOfOurPRIDE!