Now that October is here, it's time to announce our Staff Members of the Month for October!
These individuals are always willing to lend a hand to help our staff and students. Each one of these staff members represents our Riverwalk PRIDE, and we are so thankful for the impact they are making.
We would like to congratulate Ms. Mitchell, Ms. Manigault, and Mr. Loyst for being selected as our October Staff Members of the Month! We greatly appreciate the time and energy they give to our Pride.
Ms. Mitchell, Special Education Teacher
Mitchell was nominated by a colleague who said:
"Mrs. Mitchell has gone above and beyond in the ways in which she assists both teachers and students. She is a team player, willing to do whatever it takes to enable teachers to help students to succeed. I am so thankful that she always provides assistance when needed, and no matter the situation, she maintains a joyful, positive attitude."
Ms. Manigault, 8th Grade Science Teacher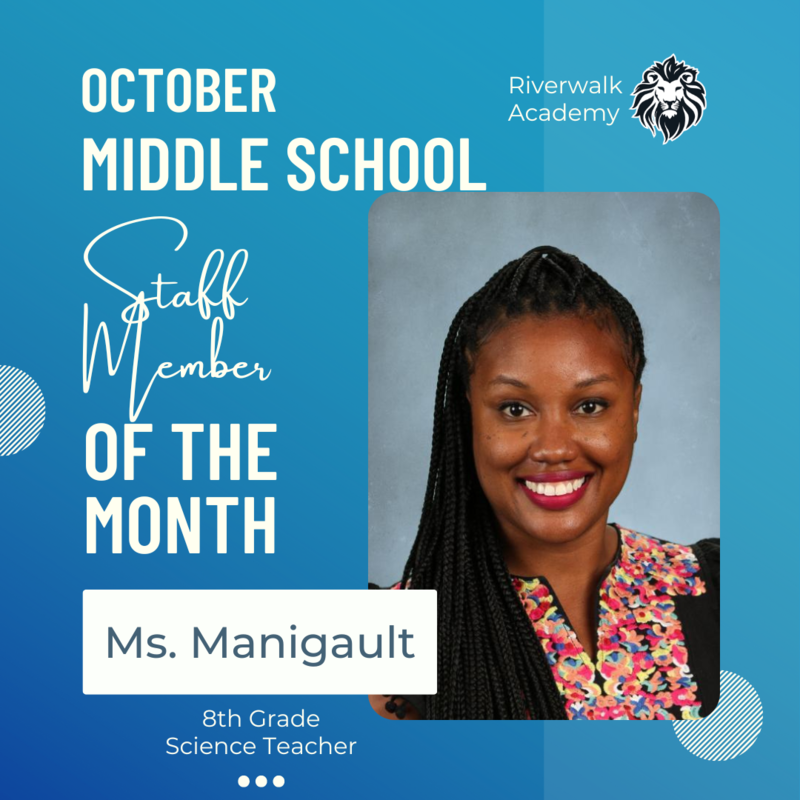 Manigault was nominated by a colleague who said:
"Ms. Manigault has made my transition here at Riverwalk very delightful. She always checks and see if I need anything, and always have something encouraging to say. When I struggled with anything and I asked, she takes her time to explain it to me."
Mr. Loyst, High School English Teacher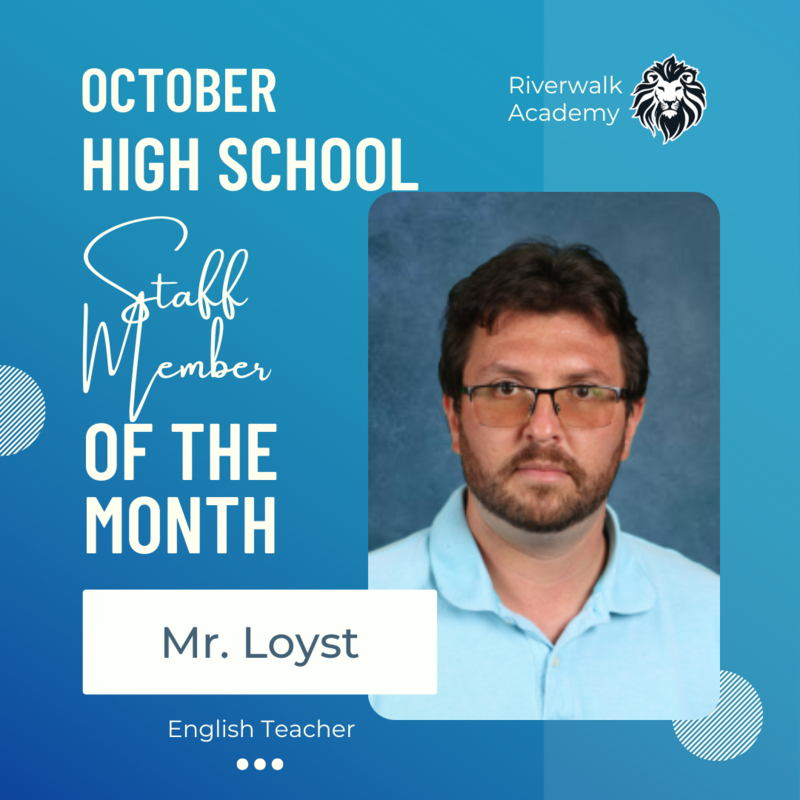 Loyst was nominated by a colleague who said:
" Mr. Loyst has a great relationship with his students and often goes above and beyond to ensure their success. Students are often coming up to him, outside of class, to discuss what they read outside of class and the insights they have on the text."
A huge thank you goes to these amazing staff members; thank you for helping us demonstrate the #PowerOfOurPRIDE!