November is here, so it's time to announce our Staff Members of the Month!
These individuals are always willing to lend a hand to help our staff and students. Each one of these staff members represents our Riverwalk PRIDE, and we are so thankful for the impact they are making.
We would like to congratulate Ms. Chandler, Mr. Dillingham, and Ms. Jenkins for being selected as our November Staff Members of the Month! We greatly appreciate the time and energy they give to our Pride.
Ms. Chandler, Kindergarten Teaching Assistant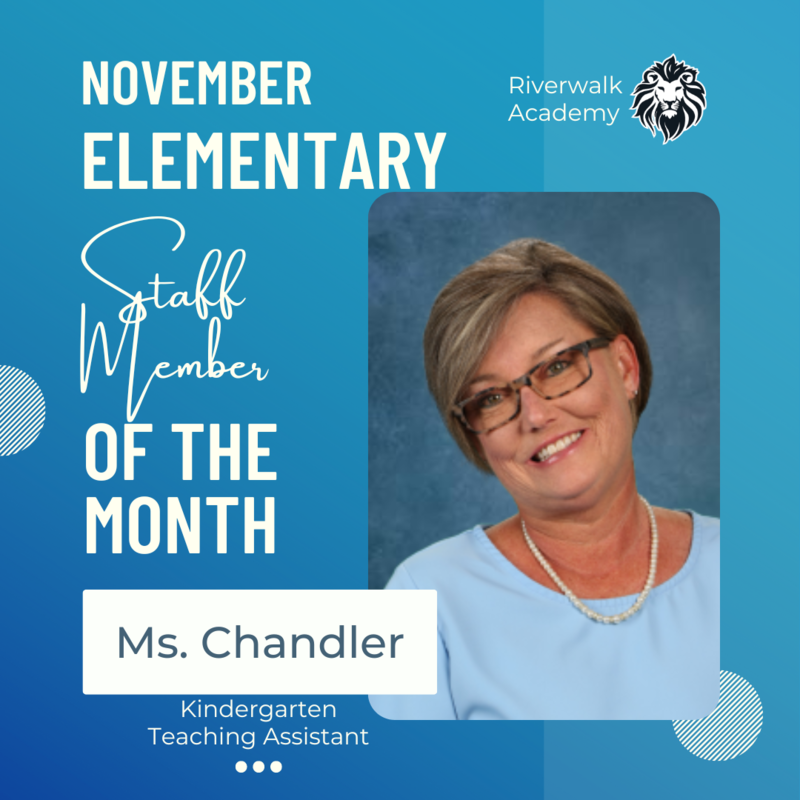 Chandler was nominated by a colleague who said:
"Ms Chandler always goes above and beyond for the staff and students. All of the students love her!! She makes connections with each student and knows them very well. She's amazing!!"
Mr. Dillingham, English Teacher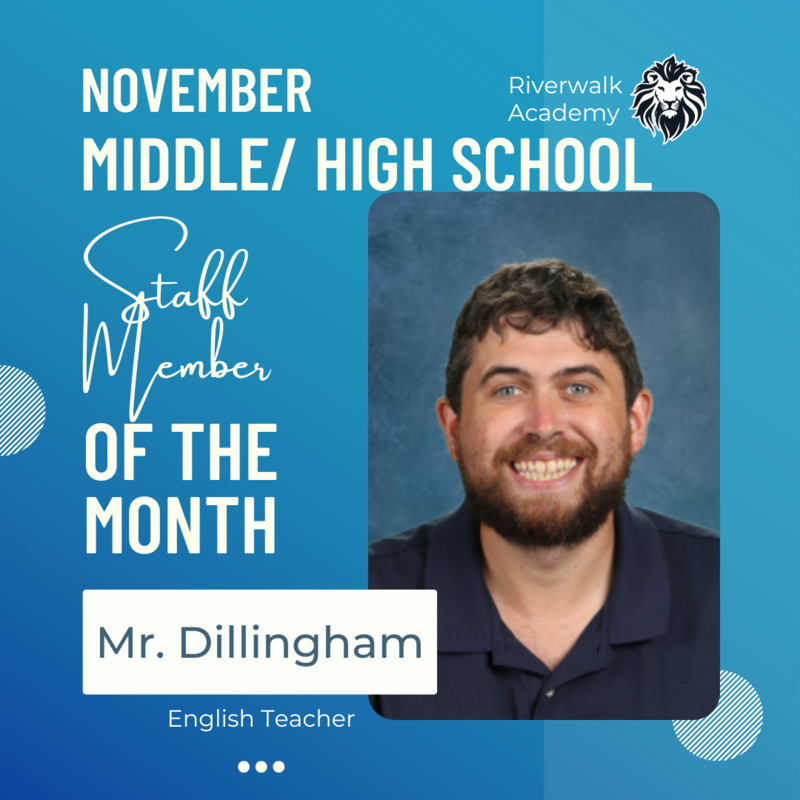 Dillingham was nominated by a colleague who said:
"Mr. Dillingham never hesitates to help a member of the Pride no matter what it asked of him. He always shows how much he cares for the Pride by showing up to his dismissal duty with a smile. I have witnessed his willingness to help in many different ways. From dismissal duty to moving furniture, he pitches in and helps take care of his fellow Pride members without hesitation. I have not been able to see him interact with his students but know that he most likely goes above and beyond to ensure that his students are taken care of and works hard to meet their needs in the classroom. We are blessed to have him as a member of our Pride this school year."
Ms. Jenkins, Instructional/Student Support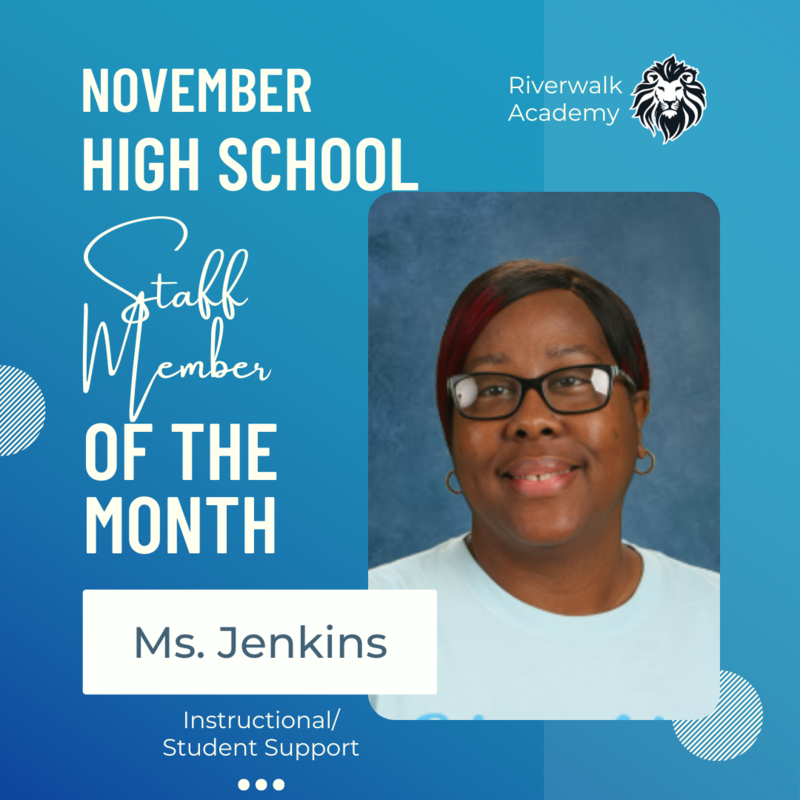 Jenkins was nominated by a colleague who said:
"Mrs. Jenkins is a blessing to have on the York Tech Campus. She maintains a positive attitude and a willingness to help anyone."
A huge thank you goes to these amazing staff members; thank you for helping us demonstrate the #PowerOfOurPRIDE!