December is here, so it's time to announce our Staff Members of the Month!
These individuals keep a positive attitude and are always willing to lend a hand to help our staff and students. Each one of these staff members represents our Riverwalk PRIDE, and we are so thankful for the impact they are making on our community.
We would like to congratulate Ms. Bailey, Mr. Mosier, and Ms. Gray-McDonald for being selected as our December Staff Members of the Month! We greatly appreciate the time and energy they give to our Pride.
Ms. Bailey, ESOL Coordinator
Bailey was nominated by a colleague who said:
"I don't know what I would have done without Miss Bailey, she has helped me anyway she could. She is always willing to help anyone out. She is a valuable asset to the school, with not only her knowledge in first grade, but her knowledge as an educator in general. She's always smiling and very welcoming. I sincerely appreciate everything she has done for me."
Mr. Mosier, Instructional Support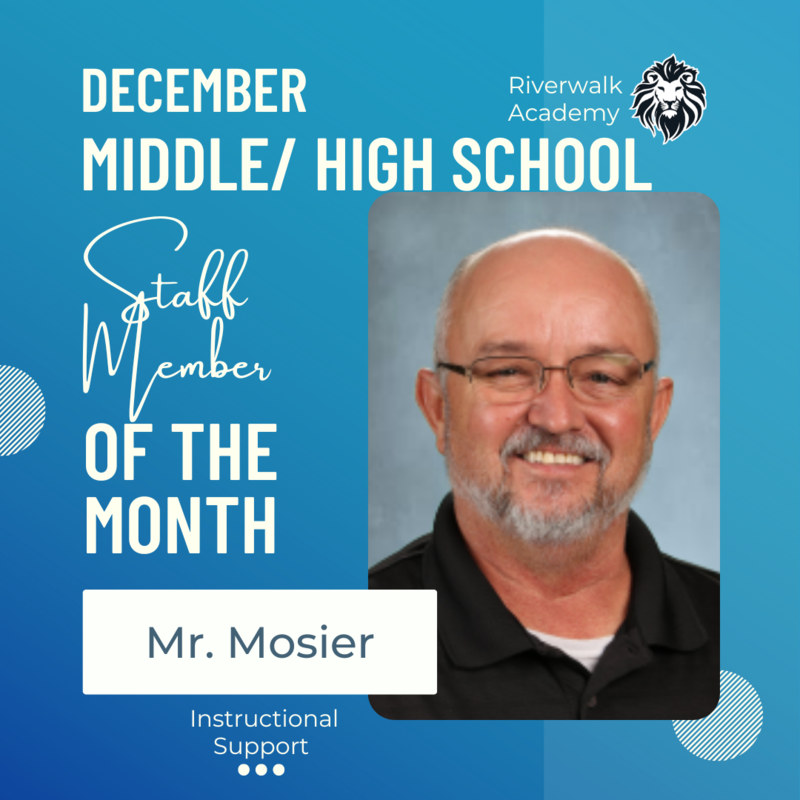 Mosier was nominated by a parent who said:
"My daughter hasn't been at the school long. Within the first week of school he reached out to me to let me know how well she was doing. She struggles in math and assured her that she would get caught up. There hasn't been a day that she hasn't come home talking about how fun he makes class. The information that she retains because of his style of teaching is amazing. Anytime she's had questions he has always helped with nothing but smiles! My child has never been great at math, but looks forward to going to his class!"
Ms. Gray-McDonal, CATE Teacher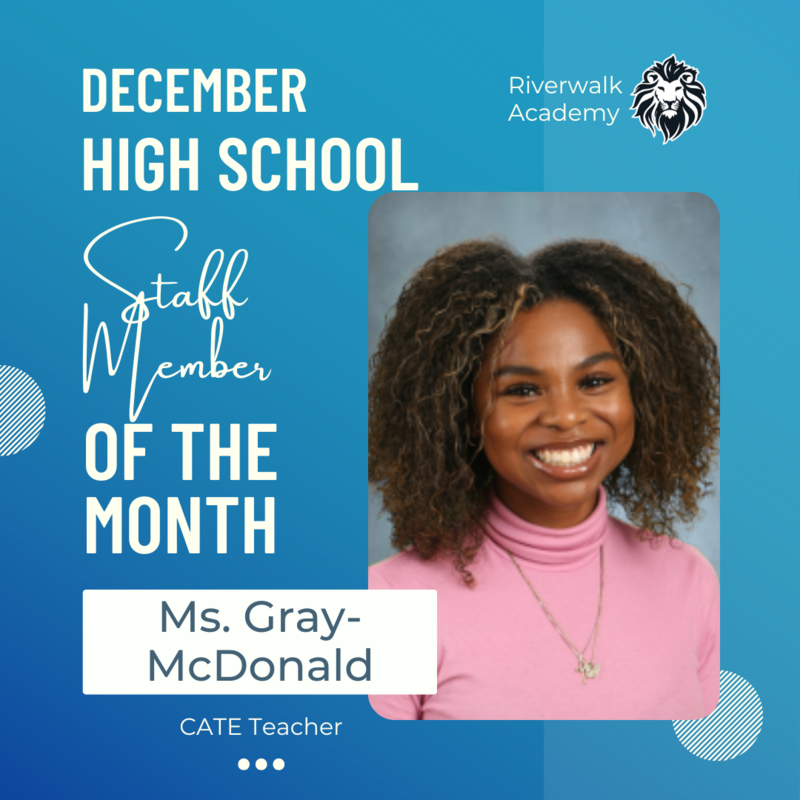 Gray-McDonald was nominated by a colleague who said:
"Ms. Gray is always looking to try new things in her classroom. She volunteered to sponsor the National Honor Society and is always willing to help when needed."
A huge thank you goes to these amazing staff members; thank you for helping us demonstrate the #PowerOfOurPRIDE!