With January going full swing, we would like to announce our January Staff Members of the Month!
These individuals keep a positive attitude and are always flexible and willing to lend a hand to help our staff and students. Each one of these staff members represents our Riverwalk PRIDE, and we are so thankful for the impact they are making on our community.
We would like to congratulate Ms. Bowman, Ms. Washington, and Ms. Buckley for being selected as our January Staff Members of the Month! We greatly appreciate the time and energy they give to our Pride.
Ms. Bowman, 1st Grade Teacher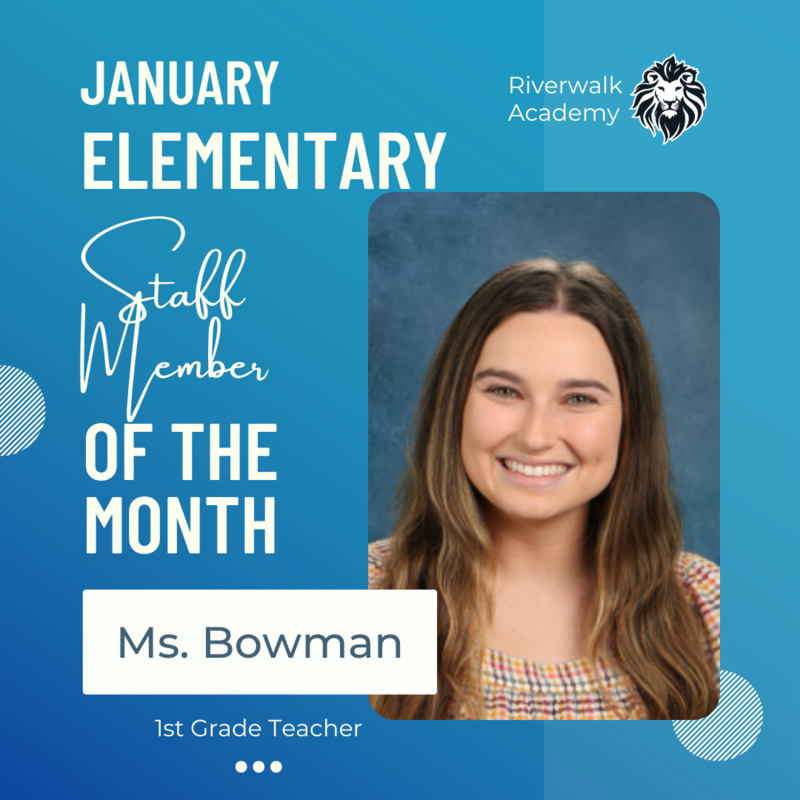 Bowman was nominated by a colleague who said:
"She has been very helpful to me for the brief time I have been here!"
Ms. Washington, Long Term Sub & Instructional Support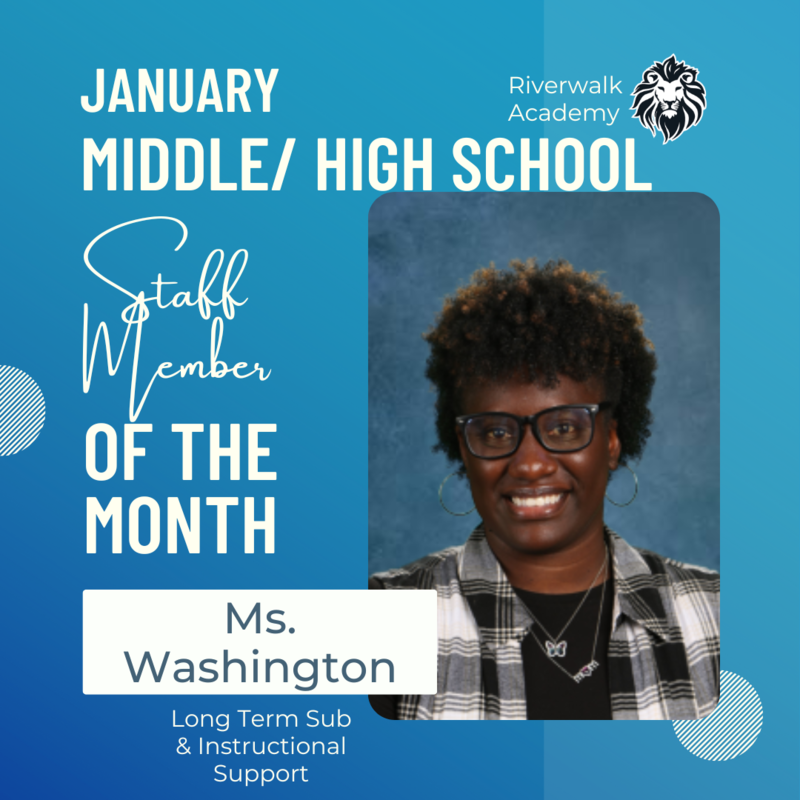 Washington was nominated by a parent and colleague who said:
"Ms. Washington came into Riverwalk as a sub and hit the ground running and hasn't looked back. She's always will to help anyone with anything. She's been tossed around from elementary to middle and does it all with a smile. She's taken the time to make relationships with our students in both elementary and middle high. She is great addition to Riverwalk!"
and
"She's excitedly kind hearted, sweet, and super helpful and she goes above and beyond for the students and school and beyond a blessing be working with each child."
Ms. Buckley, HS Government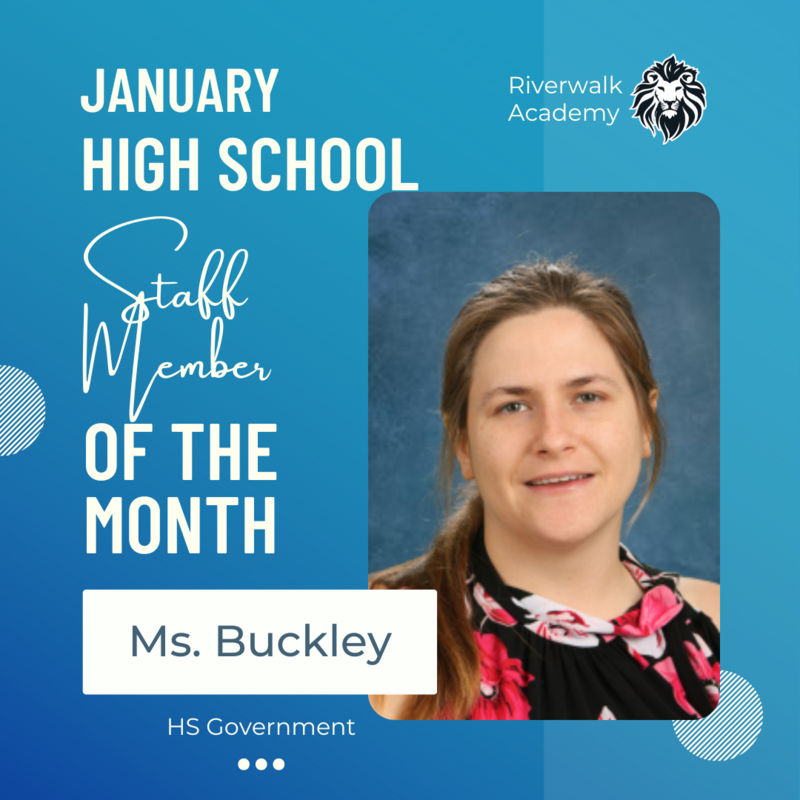 Buckley was nominated by a colleague who said:
"As always, Ms. Buckley goes above and beyond to prepare for every class, every period. She considers all of her learners when planning instruction and creates effective materials based on sound pedagogy. She also cares about her students personally. She makes it a point to check in with those she is concerned for and those she knows needs extra help. She also stays in communication with parents to help focus on each student's goals."
A huge thank you goes to these amazing staff members; thank you for helping us demonstrate the #PowerOfOurPRIDE!